A Message From Our President
As we round the corner into fall, winter is not far behind. That means we are squarely entering respiratory virus season, when flu, COVID-19, RSV and other viruses are known to cause severe illness, hospitalization and death. Now is the time to protect yourself, your families and your communities against these viruses.
We have been through a lot over the past three plus years dealing with the global COVID-19 pandemic, but we are so much better prepared today than we were before with information, resources, treatments, therapeutics and vaccines. Please visit the New Hampshire Department of Health and Human Services COVID-19 Vaccine webpage for more information about the COVID-19 vaccine, as well as information about the flu and RSV. Or visit nhstayswell.org, a joint effort of the New Hampshire Medical Society, Bi-State Primary Care Association, and the Foundation for Healthy Communities, an affiliate of the New Hampshire Hospital Association, to learn more about the importance of being proactive to protect your health and those around you.
Talk to your doctor or other trusted health care provider to learn about the benefits of protecting you and your family against respiratory viruses this season. Together, we can get through this respiratory virus season and stay connected to our friends, family, neighbors and co-workers so that we don't miss the important moments in our lives.
Be healthy, stay well!
Steve Ahnen
President
Our Impact:
80,875 Jobs
As employers, New Hampshire hospitals and health systems create thousands of jobs both internally and in the broader community through the support of other businesses.
Read more about the impact of NH hospitals and health systems on the state economy.
Area of Focus
Advocacy
We work collaboratively with our members, state and federal officials and other stakeholders to develop and influence public policy, and ensure the legal and regulatory framework change is conducive to support effective health care policy and services.
Health Care Issues & Topics
Massive amounts of information, rules, and regulations impact how New Hampshire hospitals and health systems do business and take care of patients. We compile and share information for members on critical issues, trends, and best practices.
Quality & Patient Safety
New Hampshire hospitals work every day to provide safe and better care to the patients they treat. We support our members to prevent and reduce risks, errors, and harm that occur to patients during provision of health care and believe that patient safety is fundamental to delivering quality essential health services.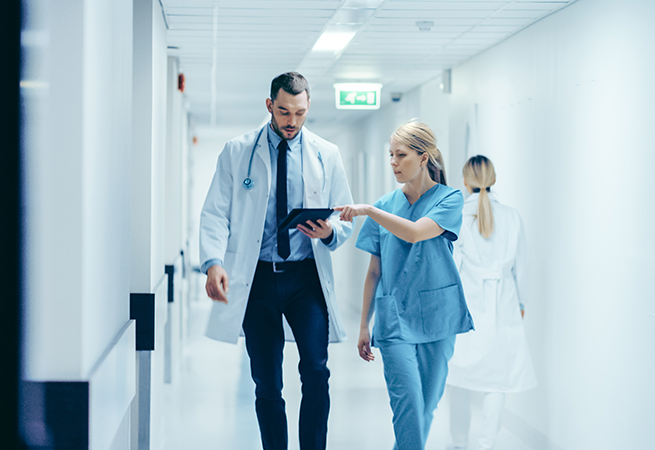 Resources & Reports
NHHA provides easy to use, reliable information that can be trusted to provide a clear context for hospital issues. This is beneficial to members, policymakers, and the public to showcase the value of New Hampshire hospitals and health systems to patients, communities and the state.
Our Partner Organizations
We understand that hospital issues are complex. We believe you shouldn't have to struggle alone, and that we can speak with one unified voice. We're stronger together.