A Message From Our President
Next month, on October 15-17th, we will be hosting our premier membership event, the New Hampshire Hospital Association and Foundation for Healthy Communities' Annual Meeting, at the OMNI Mount Washington Hotel.  This event is an excellent opportunity to engage with fellow members and partners, exchange ideas, and contribute to the decisions that will shape our collective future. Our theme, "Standing Strong: Today. Tomorrow. Always." is a perfect description of what we witness day in and day out from each and every hospital in New Hampshire who are dedicated to serving their patients and communities despite the many challenges that they face.
If you haven't registered yet, please visit our website for more information.  Also be sure to review our list of corporate sponsors who are helping to underwrite the cost of this event.  Their engagement is an important part of our meeting so please be sure to thank them for their generosity and support.
We look forward to your presence at the Annual Meeting and appreciate your commitment to our collective success. Together, we can achieve remarkable milestones and foster a future filled with moments of health, healing and hope.
Steve Ahnen
President
Our Impact:
80,875 Jobs
As employers, New Hampshire hospitals and health systems create thousands of jobs both internally and in the broader community through the support of other businesses.
Read more about the impact of NH hospitals and health systems on the state economy.
Area of Focus
Advocacy
We work collaboratively with our members, state and federal officials and other stakeholders to develop and influence public policy, and ensure the legal and regulatory framework change is conducive to support effective health care policy and services.
Health Care Issues & Topics
Massive amounts of information, rules, and regulations impact how New Hampshire hospitals and health systems do business and take care of patients. We compile and share information for members on critical issues, trends, and best practices.
Quality & Patient Safety
New Hampshire hospitals work every day to provide safe and better care to the patients they treat. We support our members to prevent and reduce risks, errors, and harm that occur to patients during provision of health care and believe that patient safety is fundamental to delivering quality essential health services.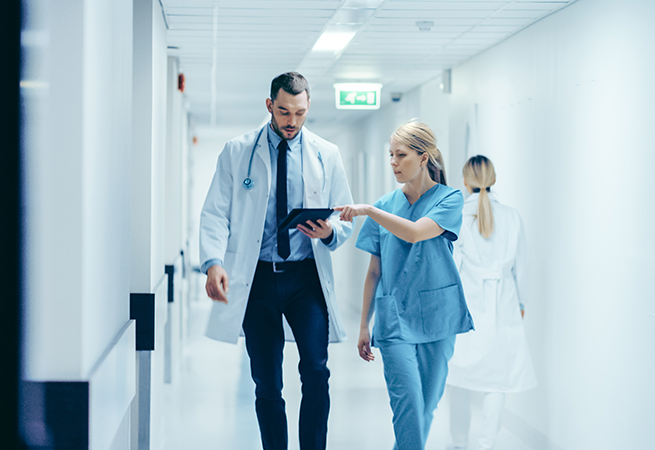 Resources & Reports
NHHA provides easy to use, reliable information that can be trusted to provide a clear context for hospital issues. This is beneficial to members, policymakers, and the public to showcase the value of New Hampshire hospitals and health systems to patients, communities and the state.
Our Partner Organizations
We understand that hospital issues are complex. We believe you shouldn't have to struggle alone, and that we can speak with one unified voice. We're stronger together.